Southern Ivy
Over the years, I've worked with hundreds of students to help them explore their options for earning the best degree possible based on their academic abilities. I've taken that journey with parents and students through the application and admissions process with these academically rigorous, well-respected  universities.
These colleges, what I refer to as "Southern Ivy," are equal in reputation and character to their northern Ivy League counterparts and have scaled the heights of prestige and selectivity.
Our familiarity with these schools can help to ensure your child finds the best match -- academically, financially and socially.
Click on the logo to go to that school's admissions page.
---

Vanderbilt (the original Southern Ivy)
Vanderbilt's 330 acre campus is actually an arboretum, so there is plenty of outdoor space to enjoy, in addition to hanging out at The Commons Center, Rand Dining Hall or The Wall. Music City, as Nashville is often known offers plenty of places for students to have a good time, including award-winning restaurants, museums, and other cultural destinations. While it's only a mile and a half from the lights and sounds of downtown Nashville, Vanderbilt is located in the heart of a vibrant area known as Midtown. Midtown caters to the college crowd, with a number of clubs, pubs and live music venues.

Georgetown (in Kentucky)
Georgetown College students can often be found at the Baptist Student Union, which is probably no surprise since the religiously affiliated school is committed to its Christian values. The Baptist liberal arts college has about 1,600 students. Besides the BSU, other popular hangouts are The Grille, the Quad and off-campus locations such as Keeneland, O'Charley's, and Applebee's.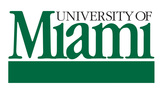 Miami 
The University of Miami is in suburban Coral Gables, Fla., but that doesn't stop students from having fun in South Miami, South Beach and Coconut Grove. This private university offers quality academic programs while also remaining competitive in Division I football, as well as other sports. While many student can be found in the stadium on game day, they also spend time at The Rock, The Rathskeller/Whitten University Center, and Starbucks.

Rice
Rice University, a research university situated on the outskirts of Houston, is known for providing a world class education. Rice separates students into smaller residential colleges, based on Yale's successful system. While each of these residential colleges has a bit of its own personality, all students can be found on-campus at the Pub, Valhalla or Brochstein Pavilion, or off-campus at Taco Cabana, Amy's Ice Cream, Red Square, House of PIes, 59 Diner, and Emo's.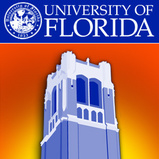 The University of Florida may be known primarily as a sports school thanks to its success in the SEC, but it also offers a quality education at an affordable price. This is especially true for academically-inclined students from the state of Florida, who can qualify for the state's Bright Futures scholarship. Students can be found cheering on the Gators as they take on SEC rivals in football, basketball or baseball, or around town in Gainesville.

University of Virginia
The University of Virginia was founded by Thomas Jefferson in a pattern that was designed by Ivy League institutions, but it is offered at a public school price. In-state high school graduates have the best chances of admissions, since at least 67 percent of each freshman class must be from Virginia. Other teens will need to be academically outstanding, or come in on a scholarship for the school's Division I athletic teams. IN addition to attending sports events, students often hang out at The Pav, an on-campus restaurant, and The Corner, which houses a number of off-campus restaurants and shops. 

Belmont
Second only to Vanderbilt, Belmont University is the second largest private university in the state of Tennessee. Founded as a Southern Baptist liberal arts school, Belmont still holds on to its religious affiliation. Academically, Belmont is known for its music production and music business programs, as well as other pre-professional programs. On campus, students often gather outside on The Lawn, South Lawn or the Quad. Beaman Student Life Center is also a popular spot to meet up with friends. Across the street from campus, students often get eat at Chago's or get coffee at local coffeehouse chain Bongo Java.

Lipscomb
Lipscomb University is located on the west side of Nashville, offering students all of the advantages of the big city but allowing them to spend most of their time in a quiet residential area if desired. The religiously-affiliated school keeps a focus on Christian values while also offering a tradition of academic excellence. Students spend time at Bison Square, the Bennett Campus Center, Allen Bell Tower, Student Activities Center, the on-campus Starbucks and local restaurants like Copper Kettle and Pizza Perfect.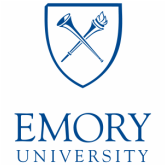 Emory
Emory's location offers students access to events and hotspots in Atlanta without forcing them to live in the middle of the sprawling southern city. Thanks to a stipulation by the school's founder that academics would remain central and there would never be a football team, sports aren't as central to campus life at Emory as they are at other Southern Ivies. While the religiously-affiliated research university is known for its academic intensity, it also counters this by offering students the chance to relax on an attractive campus, or meet with other students in Cox Hall or DUC. 

Davidson
Davidson is a liberal arts school known primarily for its rigorous academic program. Most students, however, say the stress is worth it thanks to dedicated, enthusiastic professors. The self-scheduled exams can't hurt, either. The campus itself, situated in a gorgeous wooded area, may also help students relax when they aren't in class. Greek life is big on campus, with the houses primarily located on Patterson Court. When they aren't studying, students can be found hanging out at Alvarez Student Union, The Soda Shop, Summit Coffee and Davidson College Presbyterian Church.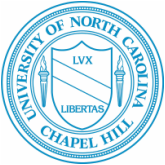 UNC- Chapel Hill
Unfortunately for out-of-state students, most will never get to experience being a student on the campus of UNC Chapel Hill. This is because at least 82 percent of each entering class have to be from North Carolina, according to state law. Of course, those with the best academic qualifications -- or those who can help out the Division I school's renowned Tarheels basketball team -- stand a chance of being admitted no matter where they are from. Known as one of the most beautiful campuses in the nation, the school is also located in the charming college town of Chapel Hill. Students spend time at Carolina Union, The Pit, Polk Place, Memorial Hall and cheering on their Tarheels in a variety of athletics.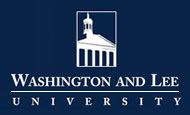 Washington and Lee
A liberal arts college located in the Shenandoah Valley, Washington and Lee is a co-educational school known for its adherence to a strict honor code as well as for its academic rigors. The beautiful campus celebrates its history; General Robert E. Lee, who was once the president of the University, is even buried on campus. Students can often be found at Elrod Commons, Lenfest, Lexington Coffee Shop, Blue Sky Bakery, Jordan's Point and Stackhouse Theater.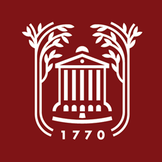 College of Charleston
The College of Charleston is the oldest institution of higher learning in South Carolina, and one of the nation's oldest public schools. Charleston is known as a friendly town filled with history and beauty. Students spend their day focused on academics, especially those who are admitted into the college's exclusive Honors Program. When not in class, they spend time on East Bay Street. Several annual events are also celebrated each year, including Cougarpalooza, Midnight Breakfast and the Student Alumni Association Oozeball Tournament.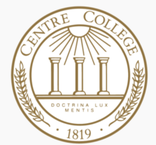 Centre College
Located in the sleepy town of Danville, Kentucky, Centre College is a religiously-affiliated liberal arts college that offers an extremely challenging curriculum to students who can meet its rigious academic requirements. It's not all about learning, though. Greek life is important at Centre, and a majority of students belong to a sorority or fraternity. Other hang outs for students include the Hall of Fame Cafe, the Campus Center, the Everyday Cafe, Cowan Dining Commons, and Doherty library.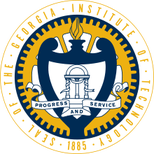 Georgia Tech
Perhaps unusual among its Southern Ivy contemporaries, Georgia Tech is situated in the middle of a major metropolitan area. In fact, Atlanta is the largest city in the south. Where other schools have trees that have stood for over a century, Tech has top-notch facilities that were built for the 1996 Summer Olympics that now serve as dorms and dining halls for students. While the school is best known academically for its engineering program, the business school is also top-ranked. Students dress in their gold, navy and black to cheer on the Yellow Jackets for football, basketball and baseball. They also hang out at the famous Varsity restaurant, or check out Atlanta Braves, Hawks and Falcons games.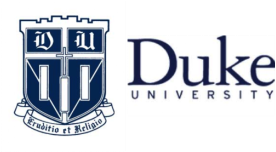 Duke
While Duke offers an elite academic experience, the school is perhaps most well known for its basketball program. Students, alumni and other fans camp out in an area known as Krzyzewskiville in an attempt to get tickets to home games, and blue-clad "Cameron Crazies" cheer on Coach K's team at every game. For those who aren't interested in cheering on the home team, there are also plenty of places to visit -- mostly unique restaurants and shops -- in Durham.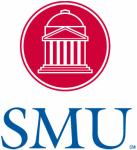 SMU
Located on a beautiful campus in metropolitan Dallas, Southern Methodist is a small religiously affiliated research university. The school is best known for its business and management programs, although it has a number of quality academic programs in addition to these. Students spend much of their time off-campus in Dallas, or on-campus at the student centers or Residential Commons. During football season, tailgating at The Boulevard is the place to be.

Tulane
Tulane offers a world-class education in the heart of New Orleans. While many parents worry their students may be forsaking studying for partying on Bourbon Street, most spend their time closer to campus. The school is located on an expansive campus in the Garden District, giving it a feeling of being its own suburban city. The research institution claims to focus on a student's individual interest and drive for admissions decisions more than many of its contemporaries, meaning a great essay may be more likely to overcome poor test schools at Tulane than other schools.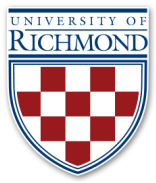 University of Richmond
The University of Richmond is found in a primarily residential section of west Richmond, and consists of a number of red brick buildings surrounding a lake. The university sorts its 3,000 undergraduates into five academic programs based on major course of study. On campus, students gather at the Cellar, Tyler Haynes Commons, the Weinstein Center and the Modlin Center for the Arts. There are also Division I sports teams to cheer on. Off campus, students enjoy Carytown, Shockoe Slip and The Fan.
Converse
Converse is an all-female liberal arts college best known for its renowned School of Music and its unique semester system that offers two 13-week terms in spring and fall and six week term during the winter months. Students tend to congregate at the Student Life Center, Back Campus and in downtown Spartanburg, SC.

Wake Forest
Wake Forest has one of the most beautiful campuses in the nation, in addition to offering a broad core curriculum that asks students to challenge themselves academically. The school also has a tough grading system, but students report being happy and having time to socialize between studying. Wake Forest students can often be found gathering at Benson University Center, studying at the ZSR Library or the Starbucks inside, or catching a game at The Joel. Popular places to grab a bite to eat with friends include Village Tavern and Simplyummy.

Wofford 
Wofford College is a Methodist-affiliated liberal arts school that always receives positive reviews from both alums and current students. It's academic programs are both challenging and enjoyable. While Greek life dominates the social scene at Wofford, student spend time at The Pavilion, Great Oaks Hall, The Village, The Commons in the Campus Life Building, Galleria in the Michael S. Brown Village Center, Morgan Square, and Chapman Cultural Center when they aren't hanging out at their fraternity or sorority house.